Selling like hot cakes, our amazing rotoXD38 plastic dollies are manufactured one minute and 'scone the next!
Why settle for bakery equipment that's 'half baked'? Here at Fletcher European we have a variety of food grade certified plastic products that are simply perfect for use within bakeries and industrial kitchens, helping you to rise to the occasion each and every time. Alongside our plastic dollies and bakery trays, such as the 41042, we also have a selection of fine stainless steel confectionary tray racks that can be produced to bespoke dimensions.
Whereas bakeries are busily baking bread, there is only one thing cooking in our ovens. Using a rotational moulding process we essentially cook our food grade plastic material, moulding it into the likes of our plastic dollies. Once baked, the plastic dollies are removed from their mould and trimmed to perfection, shaving off any straggling bits of plastic. Castors are then fitted before the finished plastic dolly is thoroughly quality checked and placed into stock. One of these impressive plastic dollies is the rotoXD38 which is exactly the dolly that every bakery or delicatessen needs. Have you got one?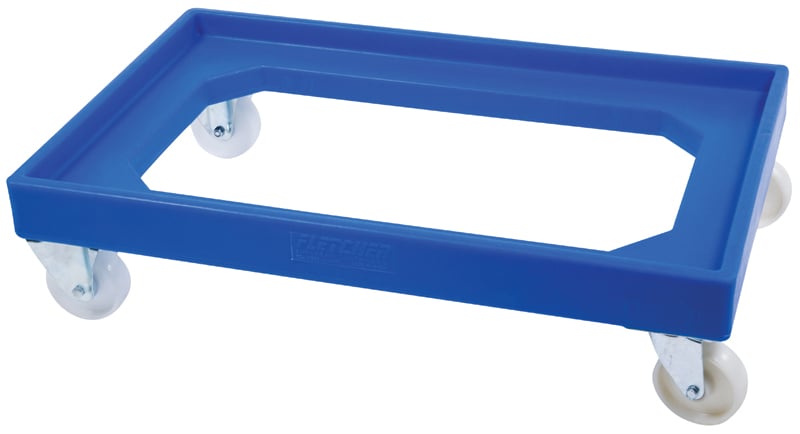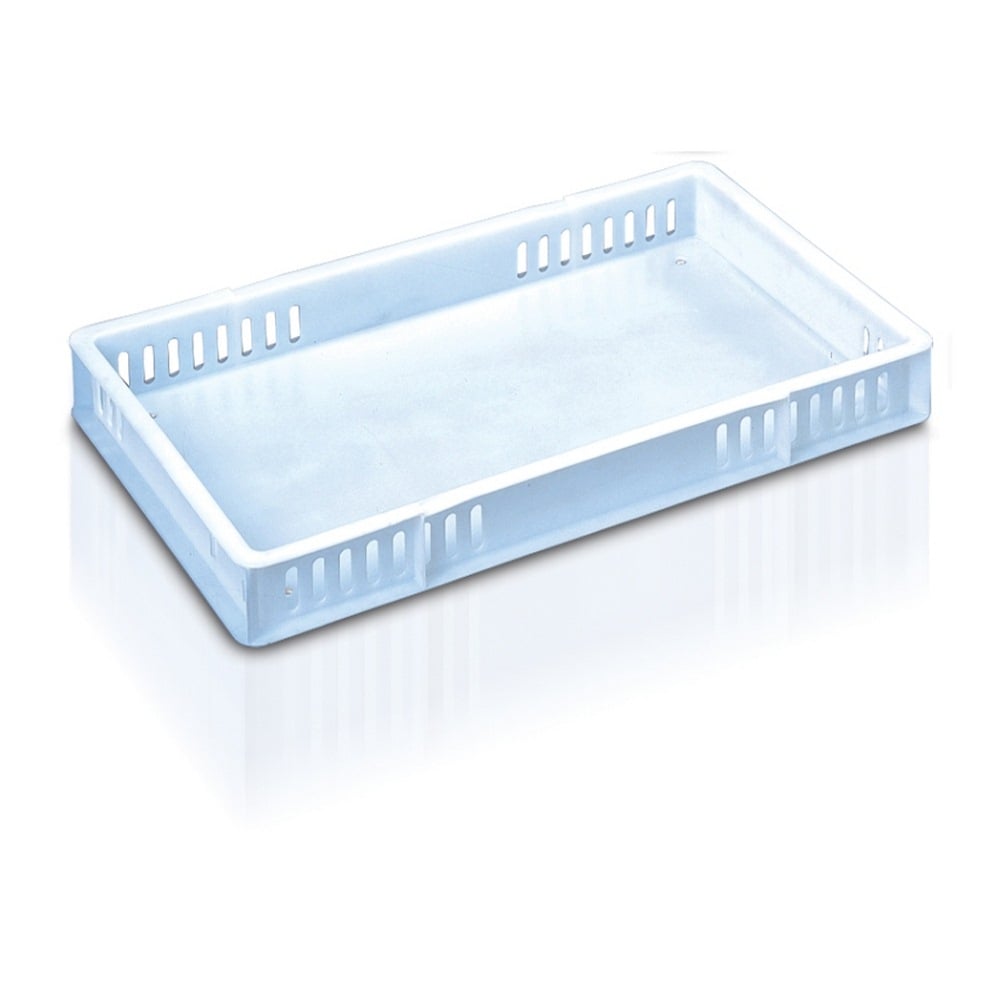 The rotoXD38 plastic dollies
To make things essentially 'a piece of cake' when it comes to sourcing bakery equipment, we offer a range of bakery trays that suit our rotoXD38 plastic dollies perfectly. The selection of bakery trays and confectionary trays are available in numerous depths, including 92, 123 and 176mm versions. They all share a common 762 x 457mm length and width, ensuring that they all are compatible with the plastic dollies and bakery tray racks we have to offer. Each depth of bakery tray can be supplied in solid, semi-perforated and fully perforated options allowing for adequate air flow to the products they hold. So which food grade plastic confectionary trays are suitable for the rotoXD38 plastic dollies?
30183A (RB318304), 30184A (RB318504) and 30186A (RB318704) solid bakery trays

30183B (RB318316), 30184B (RB318506) and 30186B (RB318706) semi-ventilated bakery trays

30183C (RB318301), 30184C (RB318501) and 30186C (RB318701) fully perforated confectionary trays
On top of these exemplary bakery trays the plastic dollies can also house 2x rotoXFB hygienic ingredient storage containers. Initially designed to be used as fat boxes for use within, you guessed it, bakeries and kitchens, these hygienic ingredient bins can sit securely side by side on these plastic dollies, allowing you to effortlessly wheel them about the bakery. Our bread baskets, the R41042 are also well suited for these plastic dollies. Commonly known as the 41042 harvesting trays, the 41042 can be used for storage and distribution of breads and confectionaries.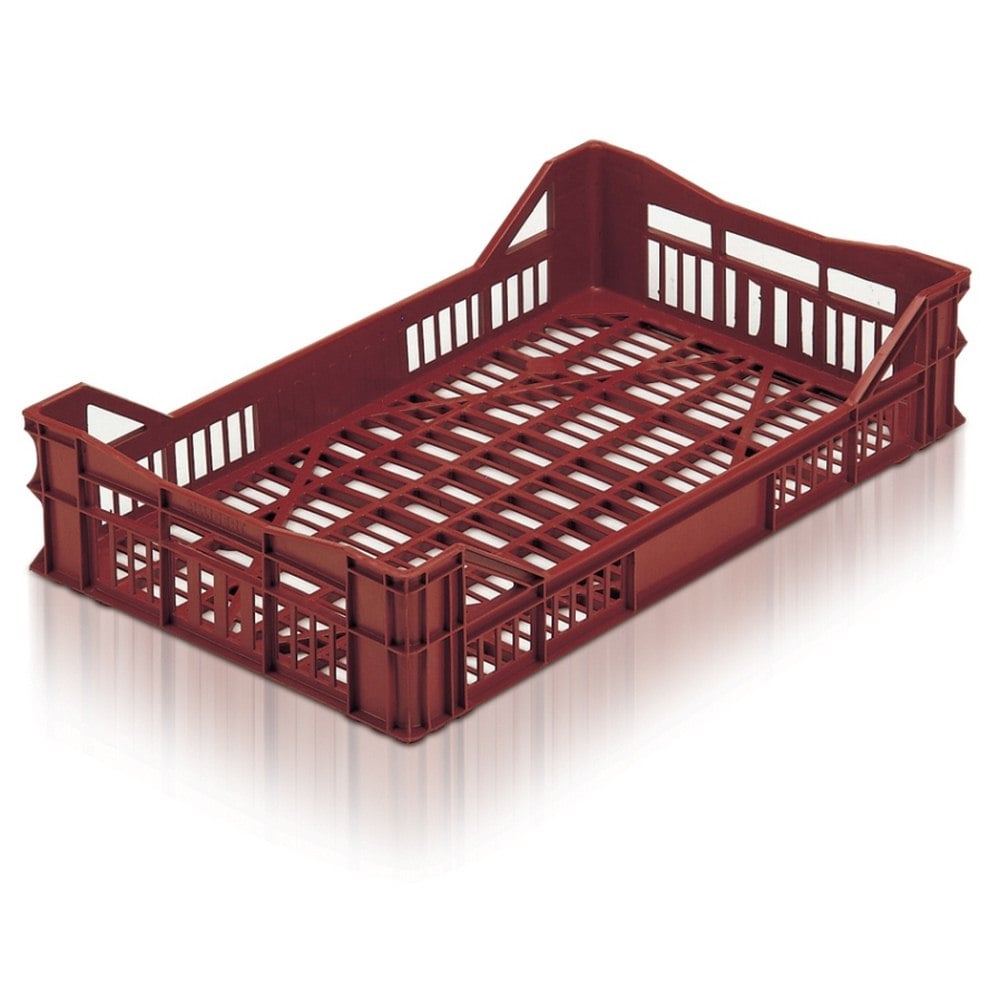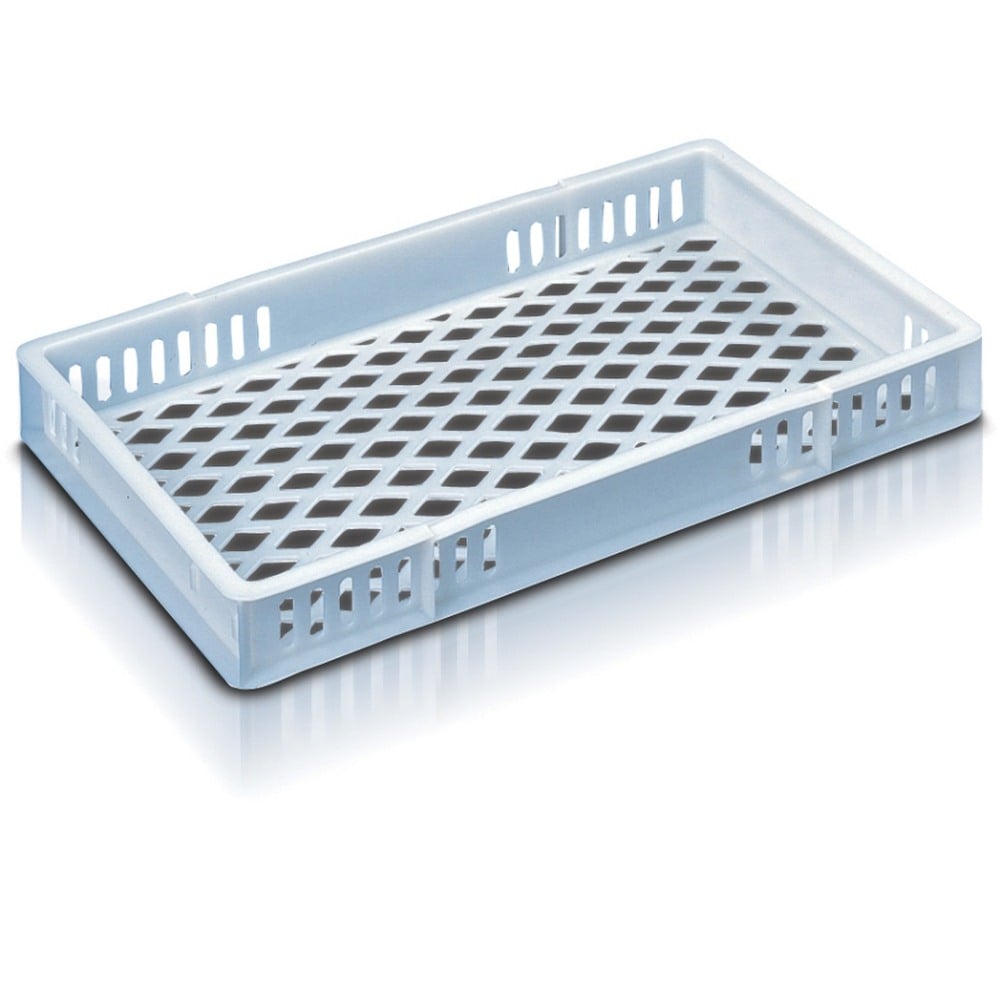 To accompany the range of bread baskets and confectionary trays we also provide bespoke bakery tray racks. Constructed using stainless steel these mobile racks are ideal for use within hygiene imperative environments, such as bakeries, providing a means for storing as many as 15 bakery trays at one time. The RM15SS for example is a 15 shelf stainless steel confectionary tray rack. They can be produced to suit any container or lid as a convenient way of storing products off of the floor. The bakery tray racks can also be modified to include double bays, braked castors, the racks can be made to half the height with a chopping board on top and they can also include a back support bar.
So to sum up, whether you are a small bakery or a huge industrial kitchen, with the rotoXD38 you are sure to have the plastic dolly required to tackle anything. From storing freshly baked bread on our 41042 bread baskets to delicious cakes in our 30183A (RB318304) bakery trays we have the bakery equipment to meet your requirements!
rotoX guarantees premium quality equipment that you can rely on and is accreditated to ISO9001.
And remember… Even if you've only got half the flour you need, you can always make short-bread.