Fletcher European unveil new recycled plastic container truck range. Controlling our footprint on the environment, what can our recycled range offer you?
As a plastics manufacturer, we inevitably produce plastic waste during our production process. In an attempt to control the impact that this waste has on the environment, helping to reduce our footprint, we have devised a method of reusing the waste material that we create. The result, our impressive range of recycled plastic trucks that are suitable for a multitude of applications!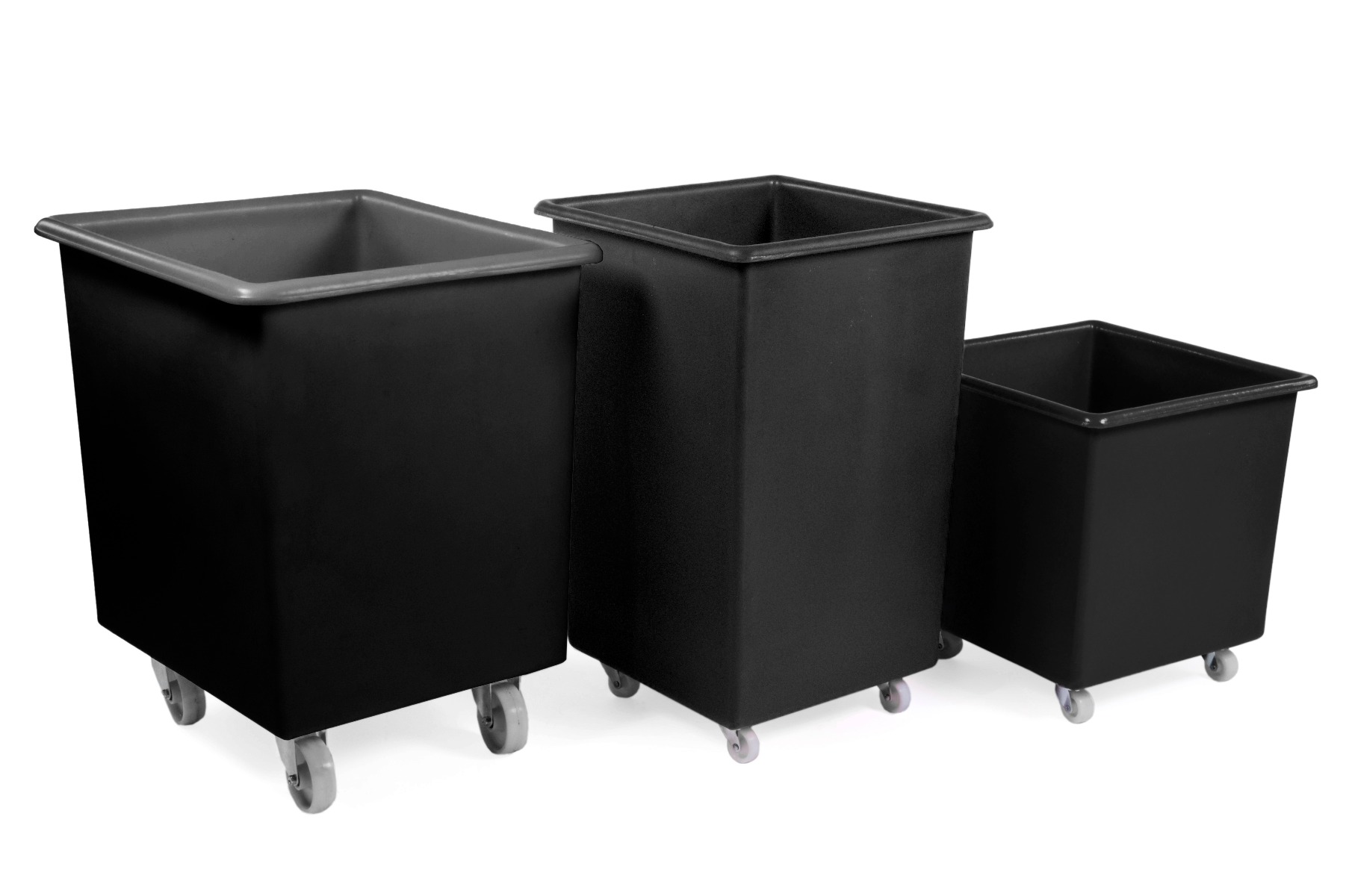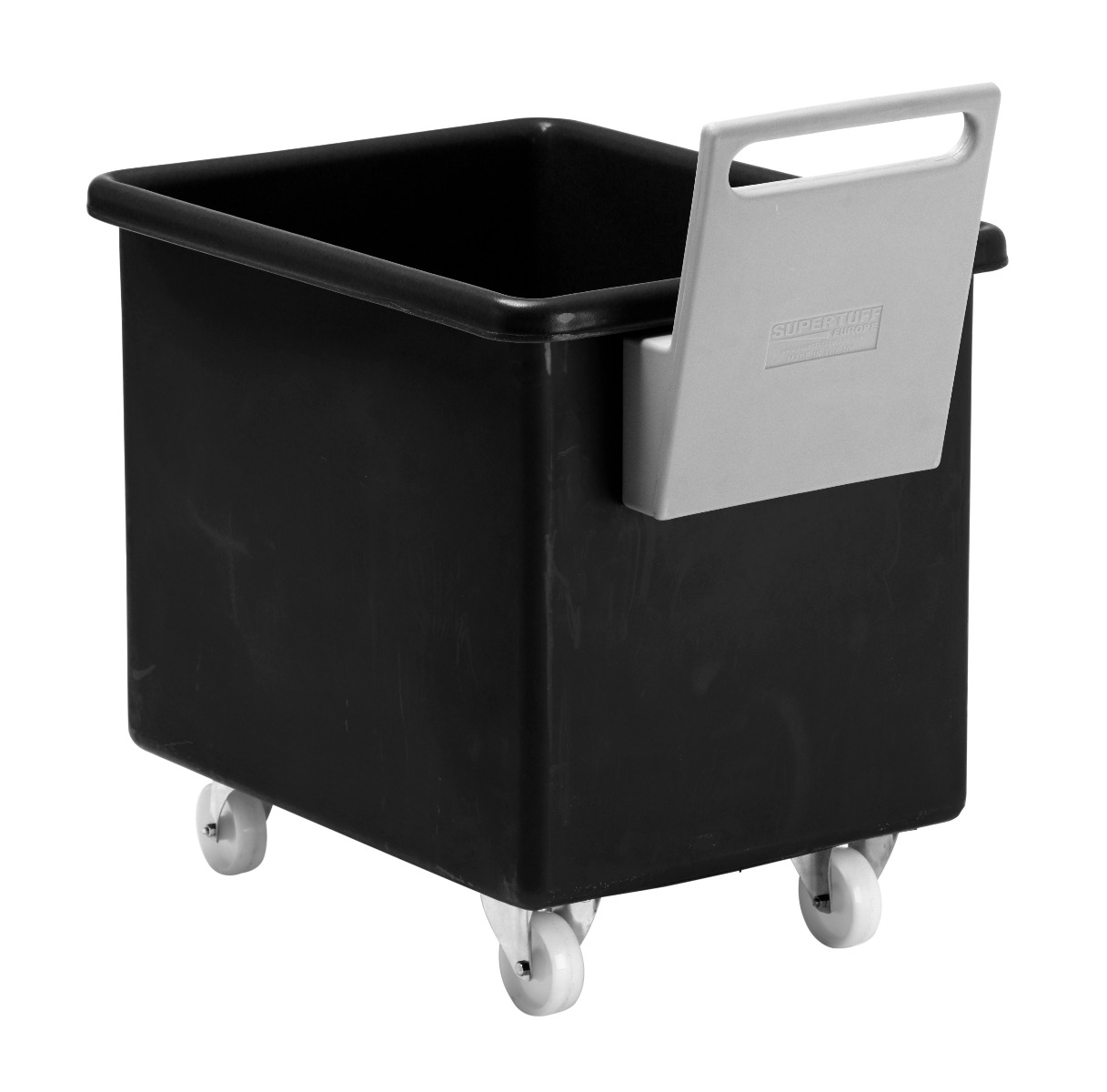 Produced via rotational moulding in our UK factory the plastic mobile trucks are all manufactured using single one-piece moulds. Their one-piece moulded construction, combined with the method of production, provides a product that is incredibly strong and durable. They also prove to be seamless and watertight, making them incredibly easy to clean and maintain.
This recycled range of mobile container trucks offers a wealth of different industries a reliable and long-lasting solution for many materials handling and storage applications that do not require food grade specifications.
So, what does the range of recycled plastic mobile trucks include?
Our cost-effective recycled plastic container trucks are available in a selection of 7 different sizes; spanning from the rotoXM16REC 72 litre plastic truck, to the 455 litre capacity rotoXM100REC recycled tapered truck. Each of these sizes are available in an assortment of different recycled plastic colours including black, red, green, dark blue and light blue. Every size can be supplied with a matching coloured, recycled plastic lid, helping to cover and protect its contents.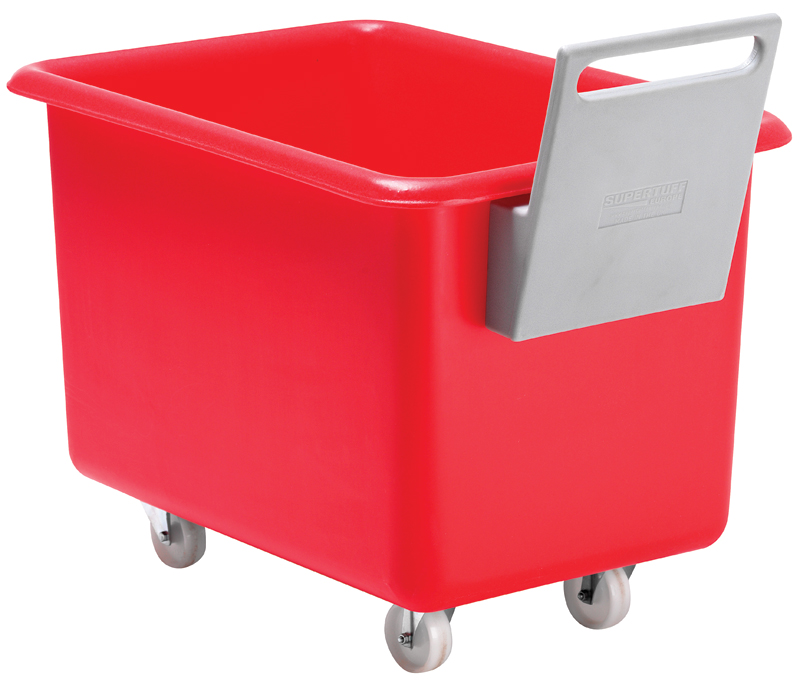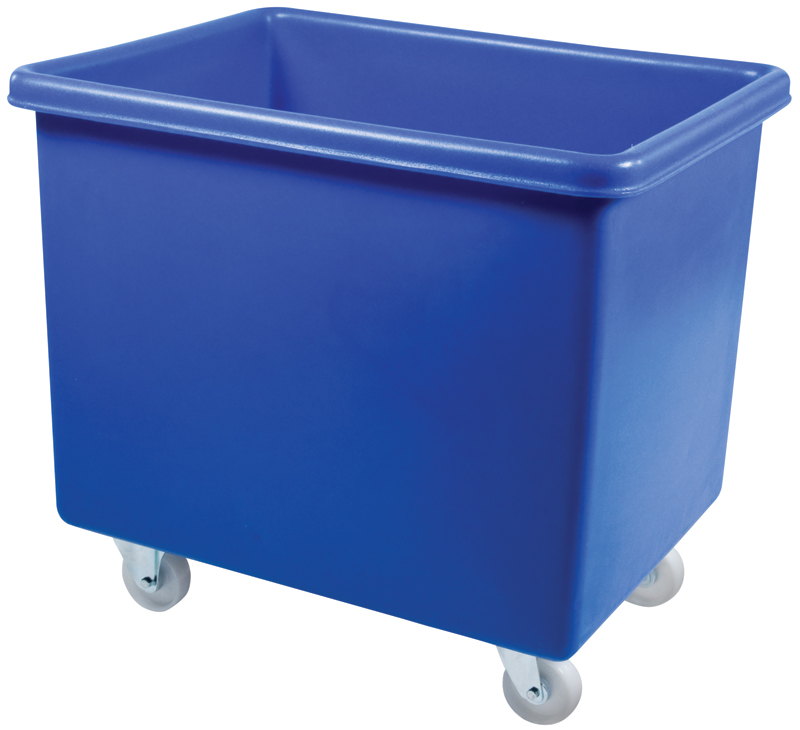 The complete range of recycled plastic container trucks includes:
rotoXM16REC – 72 litre / 40kg capacity
rotoXM26REC – 118 litre / 60kg capacity
rotoXM30REC – 135 litre / 120kg capacity
rotoXM45REC – 200 litre / 150kg capacity
rotoXM50REC – 227 litre / 180kg capacity
rotoXM70REC – 320 litre / 220kg capacity
rotoXM100REC – 455 litre / 275kg capacity
Our largest 5 models can be equipped with a heavy duty plastic handle to assist with manoeuvring the recycled plastic truck whilst also improving the operator's posture, preventing the need for stooping whilst pushing or pulling the plastic container truck.
What's new about the recycled plastic container truck range?
Fletcher European now produce a complete range of recycled plastic mobile trucks to match that of our long standing, well known food grade equivalents. We have also been working hard to configure the range, to not only ensure and maintain the high level of quality that you have come to expect from us, but to also offer you further savings on these products.
Our recycled range are now part of the rotoX™ family of products! Ensuring premium levels of quality we are proud to include the recycled plastic mobile trucks within the rotoX™ range.
Our 3 largest recycled plastic trucks, the rotoXM50REC, rotoXM70REC and rotoXM100REC are all equipped with a plywood baseboard as standard to support them when handling heavier loads. These baseboards are also available in a recycled plastic material on request, helping to ensure stability and strength within the recycled container trucks.
So, no matter the application, whether it be waste collection and transportation, laundry and linen storage and management, or simply general materials handling, our recycled plastic trucks provide a cost-effective solution. Proving to be structurally robust, easy to manoeuvre and effortless to maintain, you are sure to be able to source the ideal recycled plastic container truck direct from Fletcher European Containers.
Request a copy of our NEW 2019 catalogue today! Over 100 new products available!