1994-2019....a success story in the making over 25 years!
Founded in 1994 by Colin Fletcher, Fletcher European Containers Ltd is a leading British company involved in the rotational moulding plastics process, manufacturing our own brand of 'rotoX' material handling products for the food industry. From small and humble beginnings, we now supply a very wide range of commercial industries, but are probably best known within the food manufacturing, bakery and catering industry where our unique product range has been designed to meet the specific and challenging demands associated with 24 hours a day / 7 days a week commercial food production and distribution. Therefore, many of our products feature a hygienic design, excellent durability, food contact compliance and can be supplied in a choice of colour options to enable our customers to segregate foodstuffs and maximise the use of colour coding within their businesses.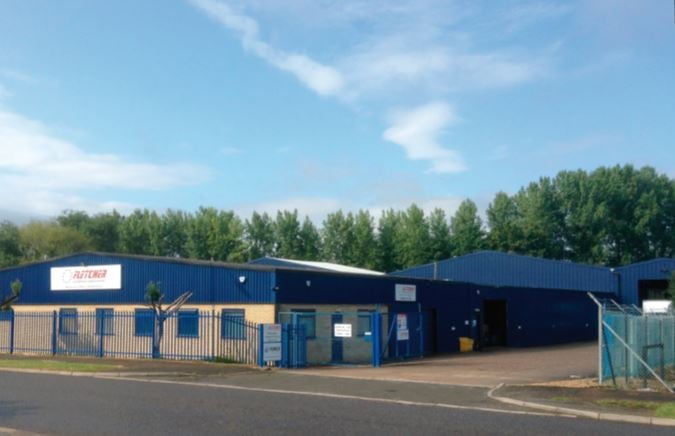 In 2010, we acquired Hygiplas, an established company, founded in 1978. This allowed us to strengthen our position in the UK bakery market. In 2014, the company then invested in a large factory extension and installed new rotational moulding equipment, which enabled us to substantially increase our production capability and hold more stock for our customers. In 2017, we were proud to achieve the ISO9001:2015 accreditation, rubber stamping our commitment to quality, customer satisfaction and continuous improvement. We also have our own 'in-house' granulating and recycling programme to ensure we recycle all our plastic waste and remain a green and environmentally friendly company.
Fletcher European reached a landmark in 2019 with 25 years in business. This is testament to all the hard work put in by staff to engage with our customers over the years and to ensure we remain a strong business supplying the food manufacturing, catering and bakery market sectors. The business is still owned by its' founder, Colin Fletcher, who remains very passionate about the business and is actively involved in the day to day running of the company as the current Managing Director.
What We Do
---
Fletcher European Containers is a proud British manufacturer of industrial quality, plastic material handling products including plastic stackable and nestable containers, plastic trucks, mobile plastic containers, plastic tapered bins & tubs, chemical dosing tanks, bakery equipment, plastic food ingredients bins and food dispensers, food storage bins, plastic boxes, plastic trays, plastic crates, stacking boxes, catering bins, bottle skips, plastic pallets, euro bins, tote boxes, plastic dollies, plastic lockers, roadside grit bins, recycling bins and litter bins; & a UK contract rotational moulder........
Fletcher European Containers Ltd are owners of the following trademarks...RotoX, Hygibox, Hyginest, G Force europe.com., Supertuff europe, Maxibin & Hoppabin. Many of our products are manufactured 'in-house' by rotational moulding at our factory based in the Northamptonshire town of Wellingborough. Rotational Moulding a production process that lends itself to the manufacturing of plastic industrial products which are tough and durable and completely stress free. Our rotationally moulded product range is especially popular within the food manufacturing, food processing and bakery industries, thanks to their simple, hygienic design, durability and wide choice of colour options. We are in charge of the production process and we make sure that the products we produce offer our customers the best value for money without sacrificing quality. Always moving forwards, we are constantly looking to develop new products to give our customers the best possible range to choose from. We also offer our manufacturing expertise to clients, working together on projects to design, develop and mould new products and component parts. So if you are looking for a reliable partner to supply you with rotomoulded parts, why not contact our sales team today? We could be your next contract rotational moulder!
---
Fletcher European Containers have 25 years experience supplying many industry sectors.....including the food industry, food manufacturing, bakery & confectionery, meat & poultry, fish; catering, hotel and the licensed trade; healthcare, hospitals and pharmaceuticals; schools, colleges, academies and universities, gyms and the leisure sector; general industry including retail distribution, warehousing, offices, engineering, automotive, councils, the public sector and general workplaces......
We have been trading since 1994 and are now in our 25th year, so we have lots of experience in manufacturing and supplying storage and material handling products. Our knowledgeable and experienced staff and friendly customer service team is able to offer product advice and provide a personal shopping experience every step of the way, from your initial enquiry, the quotation stage, the production process and right through to delivery. We can also offer onsite visits, where a member of our team will visit your site and work with you to ensure you get the best solution for your application. This gives our customers the opportunity to discuss a project face to face with a member of our team, who can then make recommendations on the best solutions to satisfy your application.
Over the years we have worked within many different food industry sectors ranging from bakeries and the sweet and confectionery trade, to fish fryers and the fish processing / fishing trade. Additionally we have also built up a huge amount of knowledge and expertise working with cheese makers, sandwich makers, and ready meal producers up and down the United Kingdom. Our hygienically designed range of food grade products also work extremely well for companies working with meat, such as butchery and meat producers. Companies from an agricultural background such as vegetable growers and salad processing plants to coffee roasters and tea blenders also experience great benefits from utilising equipment from our product range.
Other general industry sectors where we have built up a great level of experience include schools, univerisities, and colleges within the education sector. Our fantastic range of plastic lockers work exceptionally well within changing room environments found in schools, colleges, universities, gyms, hospitals, swimming pools and leisure centres, not forgetting our superb hygiene essentials range which covers the cleaning equipment required in all of these areas. On the subject of our hygiene equipment and hygienically designed products, companies within healthcare, pharmaceutical, and bio-technology are more sectors that we have worked closely with to ensure our product offering is the best it possibly can be.
---
Fletcher European Containers have in-house manufacturing facilities, large warehousing & are stock holders and suppliers of industry leading product ranges from the UK, Europe and beyond including Schoeller Allibert, Craemer, Enko Plastics, REA, Harold Moore, Hill Brush and Vikan to name a few......
Following a recent expansion to our warehouse, we now hold more stock than ever before. Alongside our own manufactured products, we stock product options from handpicked supplier partners across Europe to offer a complete range of material handling equipment and associated food industry related products. This ensures we offer a comprehensive product mix, highly competitive prices, top quality products and quick delivery times. Our vast stock holding includes plastic handling equipment like containers and tanks, alongside a lot of food sundry equipment such as plastic hand tools, cleaning equipment and utensils. Our aim is to hold in stock the equipment that our customers need, so we can get it from our warehouse to your factory in the shortest time possible.
Proud to be a UK partner stockist of Schoeller Allibert plastic boxes and plastic crates, Fletcher European hold huge amounts of stock for a number of products including the Allibert confectionery trays, Allibert maxinest baskets and Allibert plastic storage boxes. Handling large amounts of stock ourselves allows us to provide fast and effecient delivery times to our customers. As a UK partner stockist you can be assured that not only can we provide you with high quality Schoeller Allibert plastic storage boxes, trays, crates and baskets, but a number of our very own rotoX plastic products work directly in conjunction with the Allibert range. This link places us in a prime position to supply you with everything you could require, fast and effectively.
We also stock a large number of Dolav plastic pallet boxes in a variety of colours. Ideal for colour coding purposes we stock Dolav bins in numerous colours including red and blue. Dolav plastic pallet boxes are an ideal means for storing and handling large bulk quantities of products or ingredients as they are produced using food grade plastic.
---
Fletcher European Containers own the 'rotoX' trademark...it is our guarantee to you......
Unique to us, our 'rotoX' brand is a sign of quality. The entire rotoX product range meet the same strict criteria, assuring our customers that the products they rely on are produced to the highest standards and are fit for use within professional food production sites. The guarantees that comes with rotoX are only available from Fletcher European, this way our customers can be 100% sure that when they choose a rotoX branded product they always get exactly that and not a lower specification alternative. All of the rotoX products have a part number that begins rotoX, making them easy to identify as you browse our product range:
---
The rotoX promise:
All rotoX products are manufactured by Fletcher European Containers in our ISO9001:2015 accredited UK factory.

All rotoX products are produced to strict quality guidelines, using only approved and tested materials and components.

All rotoX products are food grade and safe for food contact, compliant with EC 1935/2011 and EU 10/21011/EC.

Exclusive to us, rotoX products are only available from Fletcher European Containers Ltd.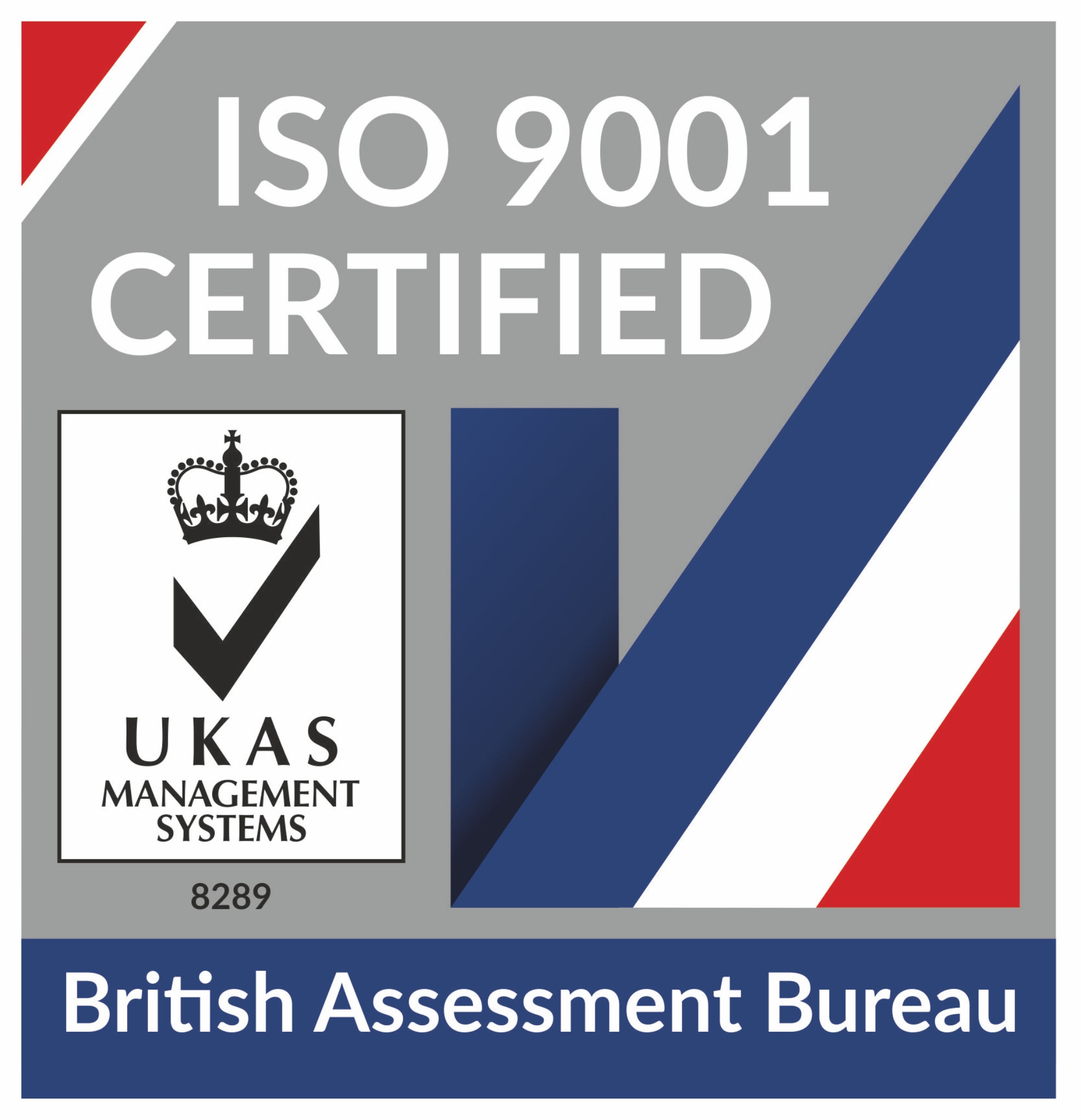 View ISO Certificate