No matter the industry, hygiene is of importance across the board. Fletcher Europeans hygiene essentials range offers a diverse selection of hygiene utensils and hygienic equipment especially ideal for use within clean rooms and high care environments.
From colour coded brushware to colour coded hand scrapers, colour coded plastic scoops and colour coded plastic shovels we offer a premium range of hygiene and production utensils to help you keep your level of hygiene at its best and help prevent contamination. Well suited to food industry applications our core range of cleaning equipment and utensils features a range of high quality colour coded brushware, colour coded mops, colour coded plastic brooms, dustpans and a full range of colour coded squeegees. We also offer an outstanding shadow board service to help you keep your hygiene equipment organised and off the floor.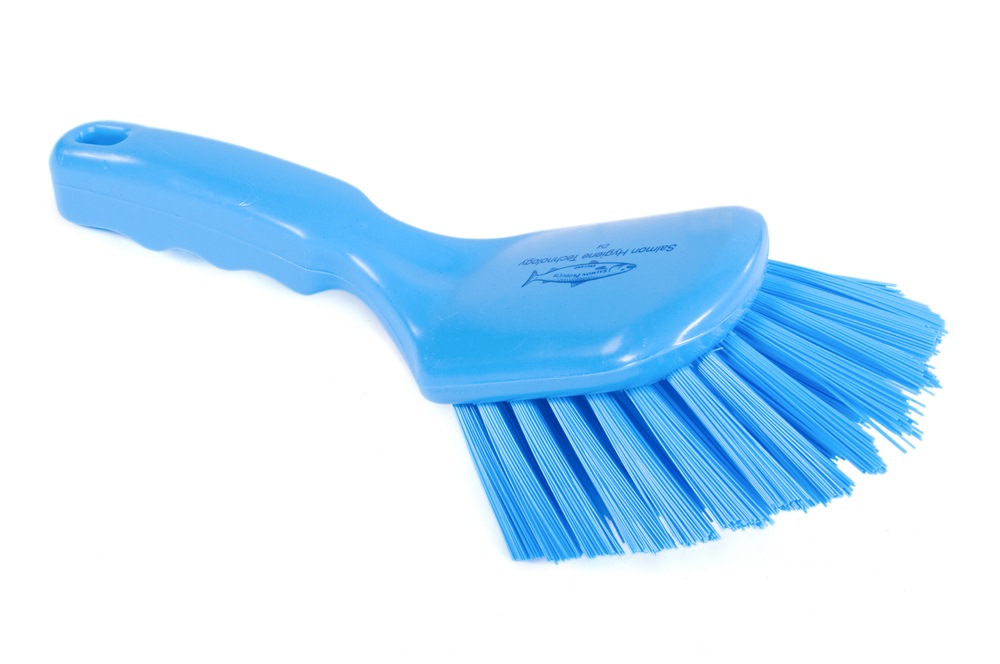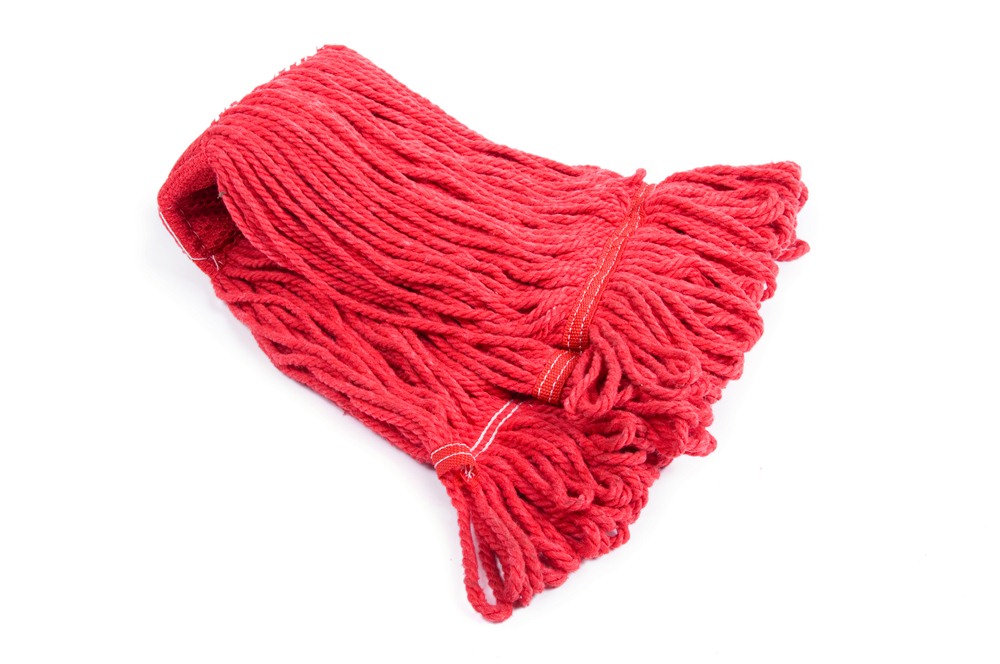 Resin-Set DRS® Brushware
As part of our hygiene equipment and utensils range, our colour coded brushware is available in a resin-set dual retention system (DRS) option. Perfect for the food industry the resin-set brushware contributes to a longer product life for the plastic brushes, plastic headed brooms and hand-held scrubbing brushes and minimises the risk of filament loss. Within high care environments such as food manufacturing plants, filament loss can have severe consequences with loose bristles or fibres being lost from cleaningand hygiene equipment, contaminating other products. With our resin-set DRS® brushware range the filaments are secured into a recessed brush back by food grade stainless steel staples, which is then flooded with an anti-microbial epoxy resin, thus completing the dual retention system (DRS). Perfect for food factories, bakeries, butcheries, delicatessens, just about anywhere where food products are handled, our range of colour coded hygienic brushware is exactly what you need.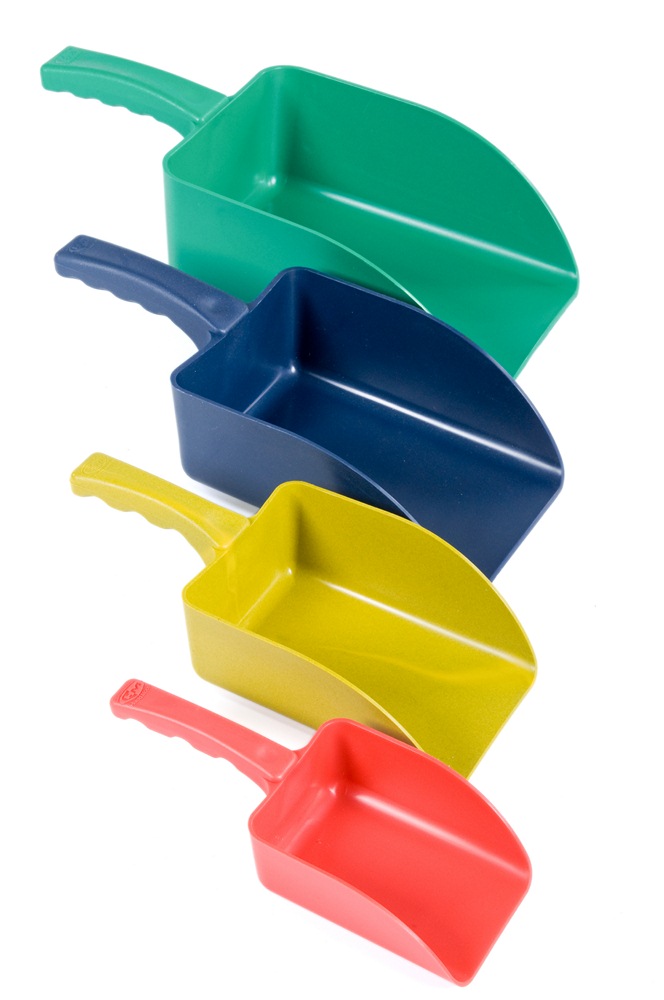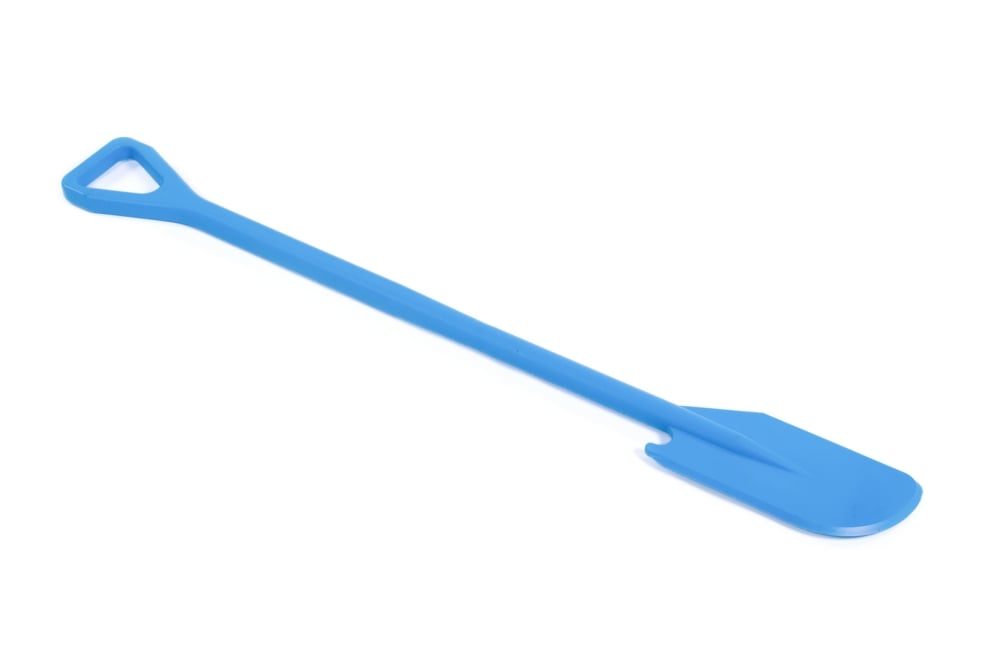 Colour coded plastic scoops and hand scrapers
Flaunting a variety of essential hygiene equipment Fletcher European's range of plastic scoops, plastic bowl scoops, hand scrapers, flexi scrapers, dough scrapers, stirrers, plastic jugs, plastic jug scoops and many more exciting hygiene utensils are all suitable for use within food production environments. Manufactured from food grade polypropylene our range of colour coded scoops and hand scrapers provide long lasting and reliable solutions for many production and cleaning applications. Perfect for high care food environments the available colour options help to prevent the risk of cross contamination and allow you to colour code your departments with ease. To help keep colour coded hygiene utensils separated, allowing efficient and hygienic storage for all your hand scrapers, plastic scoops, cleaning brooms, squeegees, brushware and more, our bespoke shadow boards can be personalised to match the colour scheme.
Plastic hand shovels, plastic long handled shovels, plastic paddles, handles and hangers
From plastic hand shovels and plastic scoops to d-grip and t-grip long handled shovels and plastic paddles, our hygiene essentials range continues with a plethora of hygienic cleaning and production utensils fit for use within the food manufacturing industry. Our hard wearing colour coded food grade plastic paddles are available in either solid head and perforated head designs as well as a huge variety of colours including orange and purple.
Colour coded cleaning equipment
Absorbent strip mops and mop buckets offer fantastic mopping systems for cleaning up spillages and cleaning floors. Colour coded mop buckets, colour coded cleaning brooms and colour coded squeegees are ideal pieces of cleaning and hygiene equipment for any business to have at their disposal. The Fletcher European hygiene essentials range caters for a wealth of environments providing high quality colour coded cleaning equipment and hygiene utensils fit for use in even the most demanding of high care environments.
Of course the range doesn't end here, we have a number of stainless steel hangers, hooks and rails that can be used in conjunction with our shadow boards to help you're your cleaning utensils and hygiene equipment up off of the floor and well organised.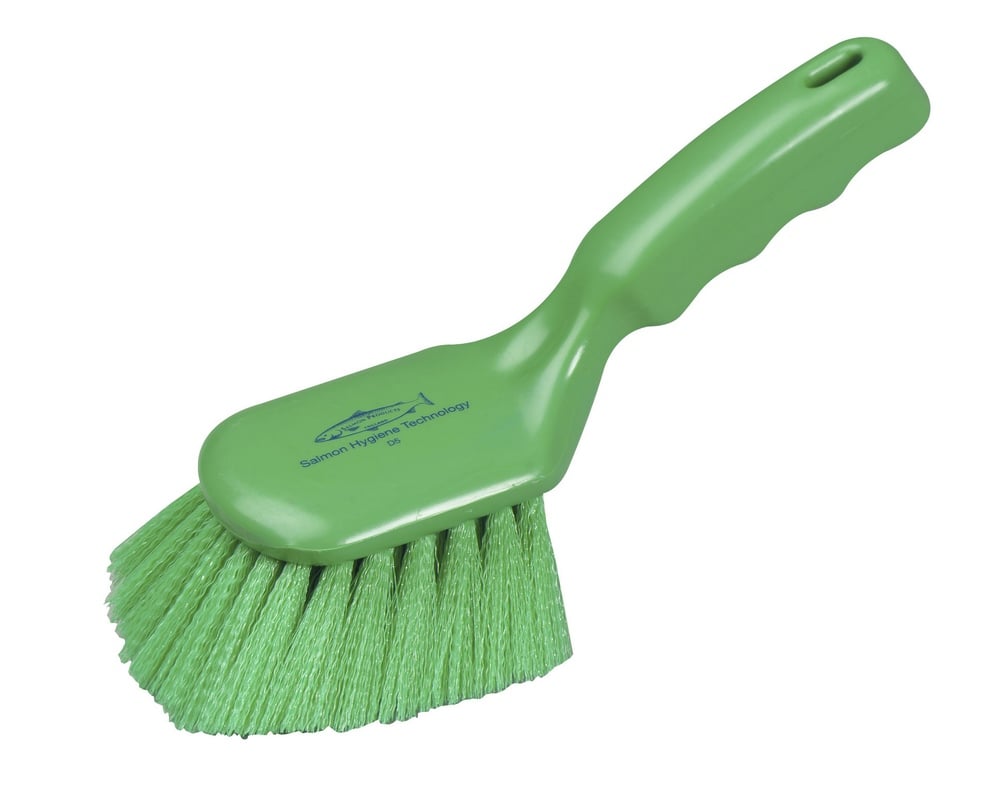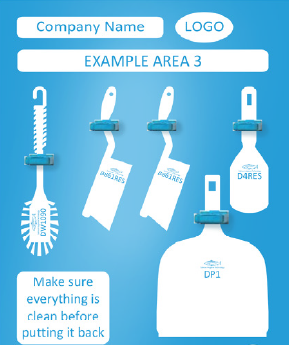 Bespoke shadow board service
Perfect for lean management and continuous improvement relating to care of hygiene and production utensils our unique bespoke shadow board service is designed to assist you to improve segregation, allergen and speciation control in your factory. Our colour coded bespoke shadow boards give you to opportunity to create organised storage solutions for your hygiene equipment and production utensils such as brushware, cleaning brooms, dustpans, mops and squeegees as well as plastic scoops, paddles, scrapers and so on.
A shadow board not only helps to keep your departments colour coded utensils and tools separate and organised but it keeps them up off of the floor in an easily accessible storage solution. Helping to maximise your hygiene utensils life by reducing the need for replacement of lost or contaminated equipment, ensuring the correct and most appropriate cleaning equipment is always readily available, helping to reinforce colour coding policies, raise departmental accountability and operating standards and provide a clear and instant way to monitor and review cleaning management are just some of the objectives that our shadow boards can help you fulfil.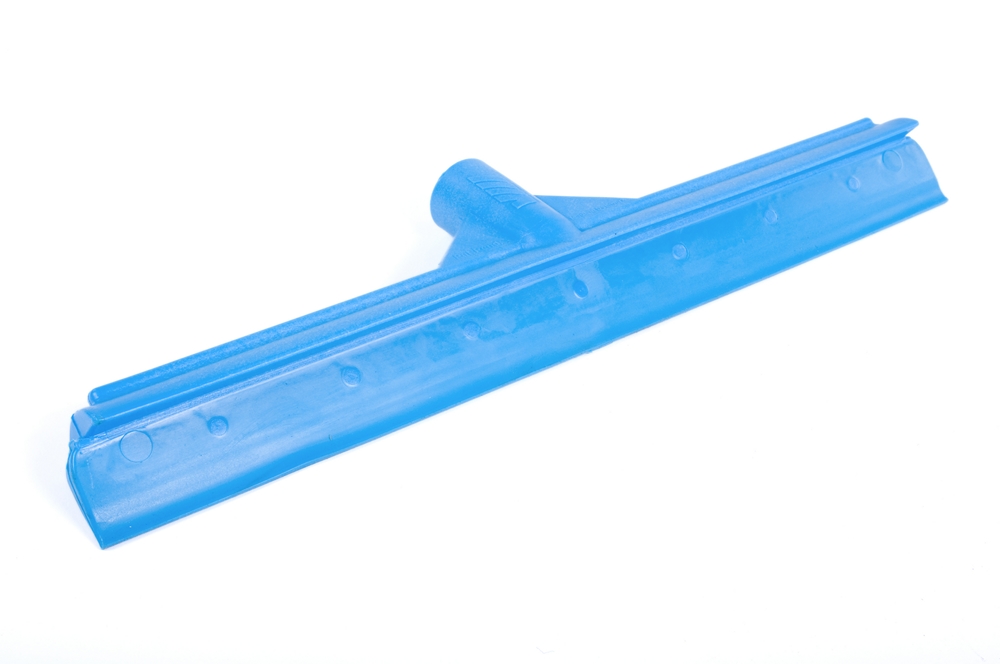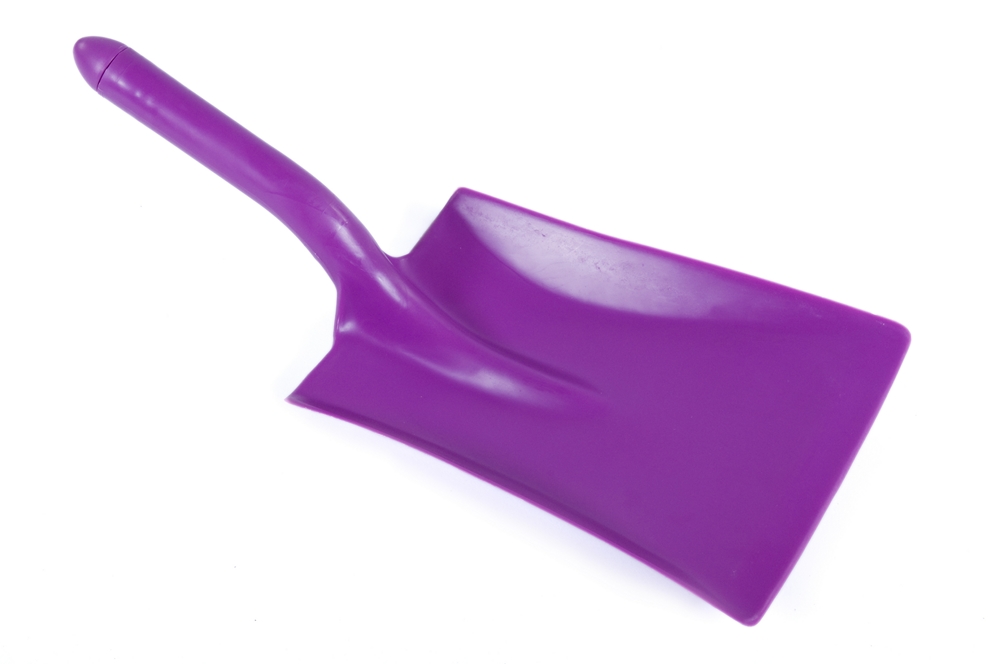 One stop shop for hygiene essentials
With such a wide and diverse range of colour coded hygiene equipment and utensils available is it any wonder that the food industry has depended on Fletcher European for many years with regards to its hygiene essentials. From our resin-set DRS® brushware, our mops, mop buckets, squeegees, stirrers, scoops, scrapers, cleaning brooms, dustpans, shadow boards and more, you can count on Fletcher European for high quality production and hygiene utensils to consistently keep your hygiene levels at their peak.